By ;brightwebtv/nana asare barimah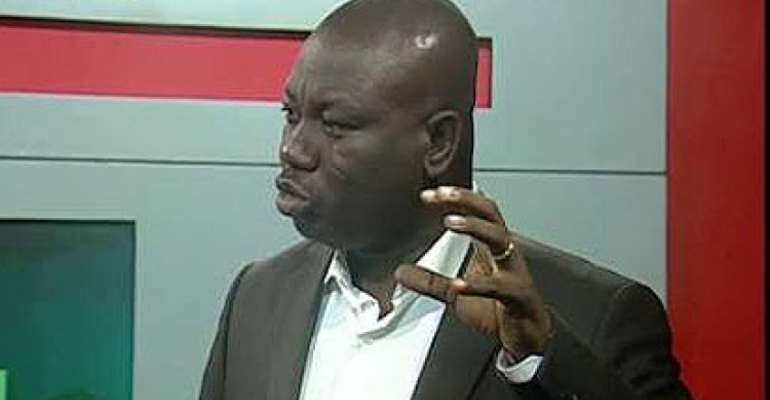 The Member of Parliament for Bolga Central, Isaac Adongo, has asked the Managing Director of the Consolidated Bank Ghana (CBG) to keep quiet on the bank's performance.
He says CBG is an illegal entity.
According to him, any investor who acquires it will be acquiring a huge political risk.
The opposition lawmaker's comment follows claims by the Managing Director of CBG, Mr Daniel Wilson Addo, that the worst is over for the bank after the turbulence it encountered in its formative year – 2018.
The bank, he said, had so far stabilised its operations and integrated the staff and banking applications of all its 114 branches, adding that CBG had also started recording profits, with a strong balance sheet.
Mr Addo said this when he interacted with the editorial team of the Daily Graphic in Accra last Thursday.
He said from a very difficult position in 2018, complicated by a general loss of customer confidence in the country's banking system, which resulted in depositors seeking to withdraw their funds, CBG worked hard to stabilise the bank.
But in a tweet, Mr Adongo said: "Did I hear the CEO of CBG say they've gone past the turbulence? Can someone ask him to shut up? CBG is a heap of illegal combination of people's sweat doing brokerage for the government's debt instruments. Anyone investor who attempts to acquire it will be acquiring a huge political risk."
The CBG was capitalised with GHS450 million in August 2018 by the Ministry of Finance, which later issued a bond of GHS7.6 billion in two tranches of GHS3.2 billion and GHS4.4 billion to cover the funding gap under a separate purchase and assumption agreement entered into with the Receiver, Vish Ashiagbor of PwC, an international audit and accounting firm.
By June 2019, the bank had recorded a net interest income of about 83 per cent, from GHS122 million at the end of 2018 to GHS223.8 million in the second quarter of 2019.
Total assets of the bank went up from GHS7.5 billion in 2018 to GHS8.3 billion in 2019, representing growth of 11 per cent.
—classfmonline