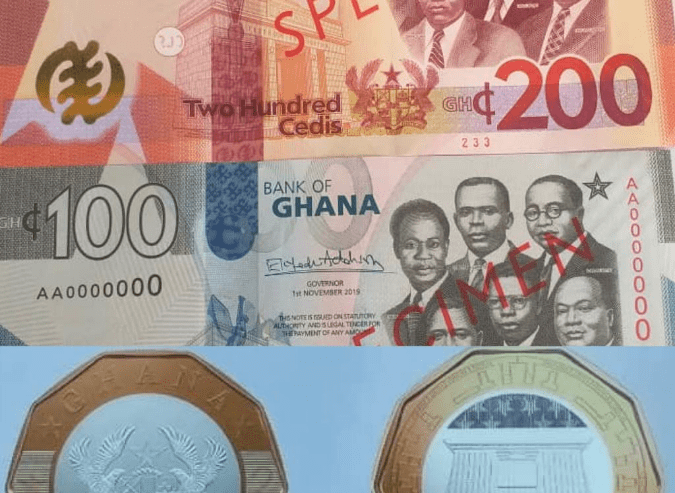 The Central Bank of Ghana has released specimen of new GH₵ 100 and GH₵ 200 Cedi notes that are expected to be in circulation soon.
The Bank of Ghana has also announced the addition of GH₵ 2 coins in addition to the existing coins in circulation.
The new notes are said to come with a lot of security features.
Some of the features are even reported to be animated as they move when the notes are tilted.
Check out the new notes below: